Dear Sierra Families,
This past week, we had the opportunity to celebrate with our senior class and their families at our inaugural College Signing Night!  We would also like to extend our gratitude to Mr. Dacuan and Ms. Gomez for their leadership, along with our student ambassadors, who put a ton of work into planning the event. Click 
here
 to view the slideshow from the event.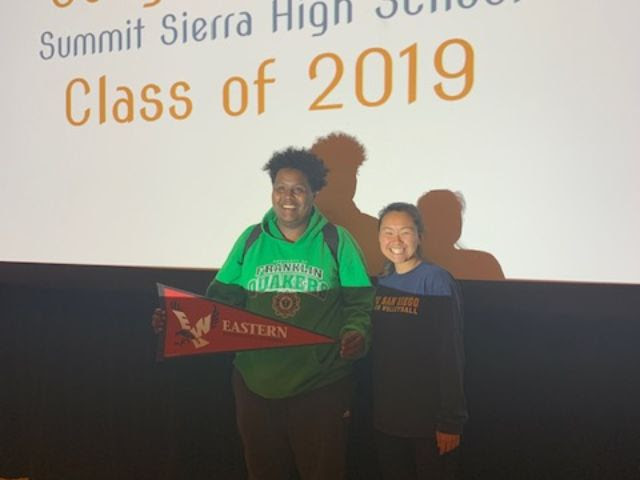 Please help us celebrate our juniors and seniors who have wrapped up AP testing this week!  Our students have shown a lot of RESPONSIBILITY and COURAGE as they sat through multiple challenging AP assessments. Next week, our sophomores will take the SBAC English test and the SBAC math test on the following week. These tests are a crucial part of their graduation requirements. Join us in motivating our students to put forth their best! Please reach out to your student's mentor if you have any questions about this assessment.
FIELD DAY IS COMING! 
Visit this page to view a special announcement from one of our scholars about this special event!
 Ayanna, Malia, Dan, and Stefan